Hair Transplant
Hair transplants techniques have improved dramatically in the past few years. Advances in FUE techniques provide us the tools to deliver natural results that were not available before.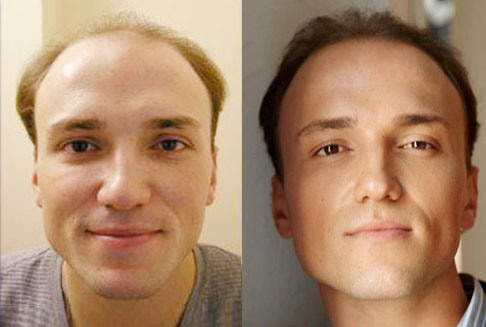 In the past 16 years Ringpfeil Advanced Dermatology has became one of the largest dermatology practices in the Philadelphia are to treat hair loss in both men and women. We see over 700 hair loss patients each year. We help our patients find the root cause of their hair condition, we treat their condition medically, and we offer hair restoration to patients are good candidate for the treatment.
We build one of the most advanced hair transplant centers in the Philadelphia area. Dr. Milchak, our Dirctor of Hair Transplant utilizes both FUI and FUT techniques, combined with light therapy, stem cell, and PRP
Dr. Marissa Milchak - Director of Hair Medicine and Hair Transplant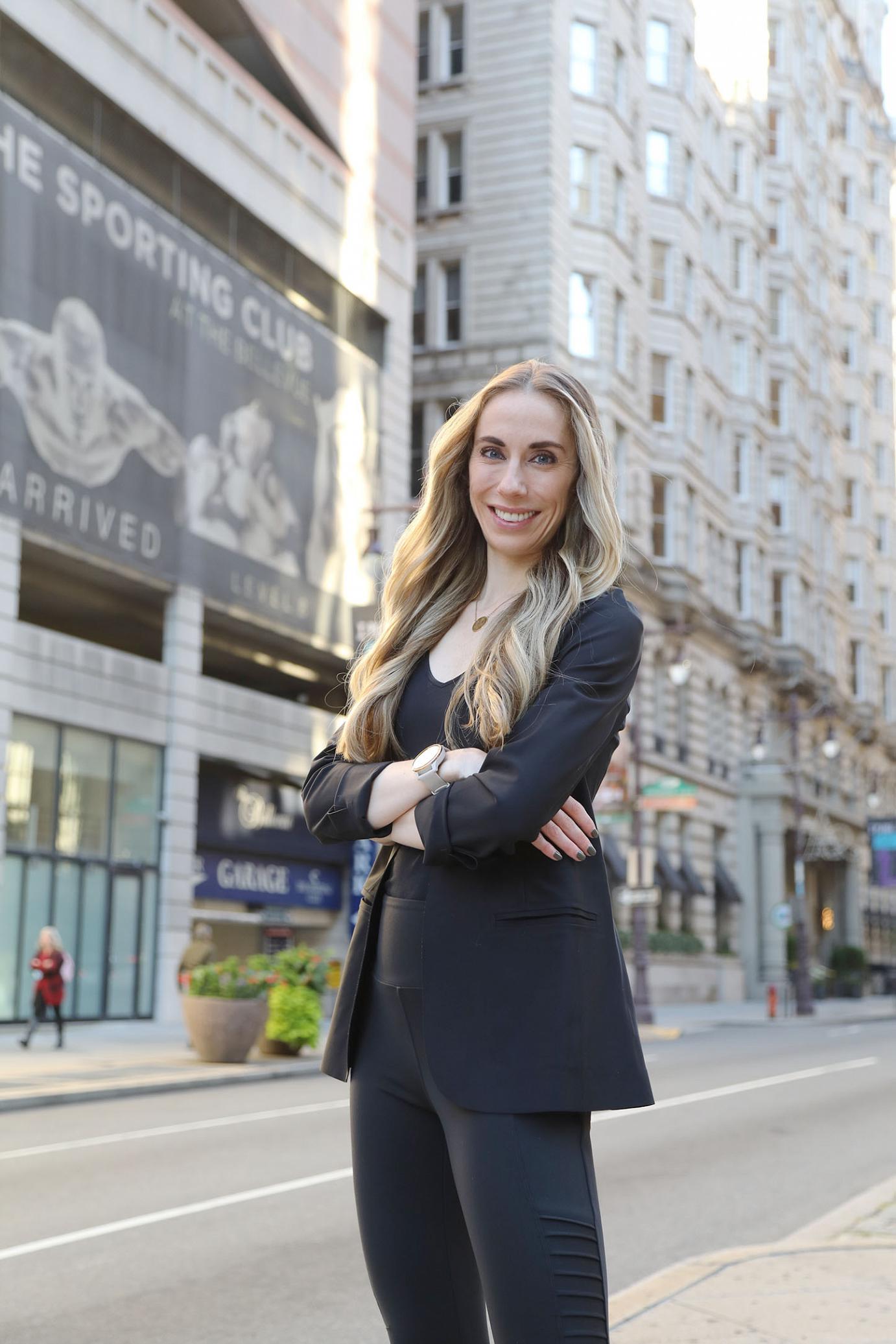 Dr. Marissa Milchak is the Director of Hair Medicine and Hair Transplant at Ringpfeil Advanced Dermatology.
Seeing over 700 hair loss patients each year, Dr. Milchak and her team deliver the most advanced medical and surgical hair restoration treatments available today.
Dr. Milchak is a fellow of the American Academy of Dermatology and a member of the International Society of Hair Restoration Surgery.
Dr. Milchak sees Hair Restoration patients at both our Main Line and Philadelphia Center City offices.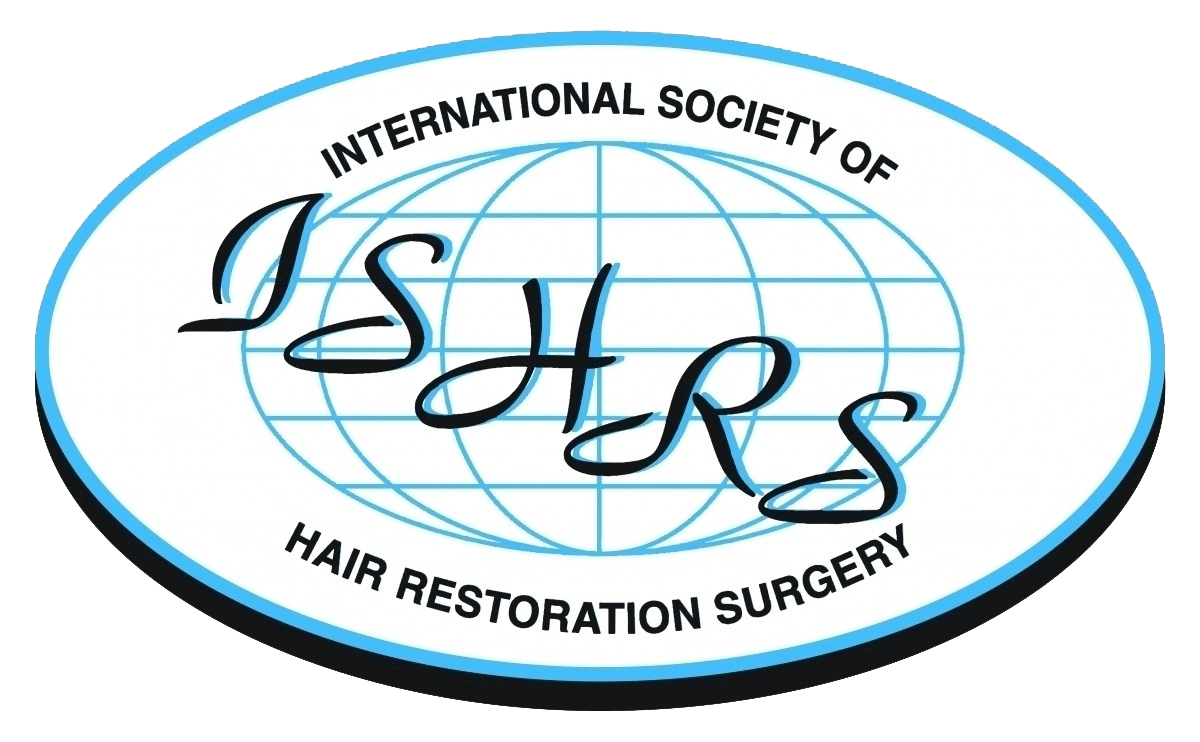 FUE Hair Transplant
FUE - Follicular Unit Extraction - is a relatively newer technique in which the surgeon takes individual hair folilcles from a donor area and plug them accurately in the target area. The donor area are usually located in the back of the head where most people have denser hair.
Follicular Units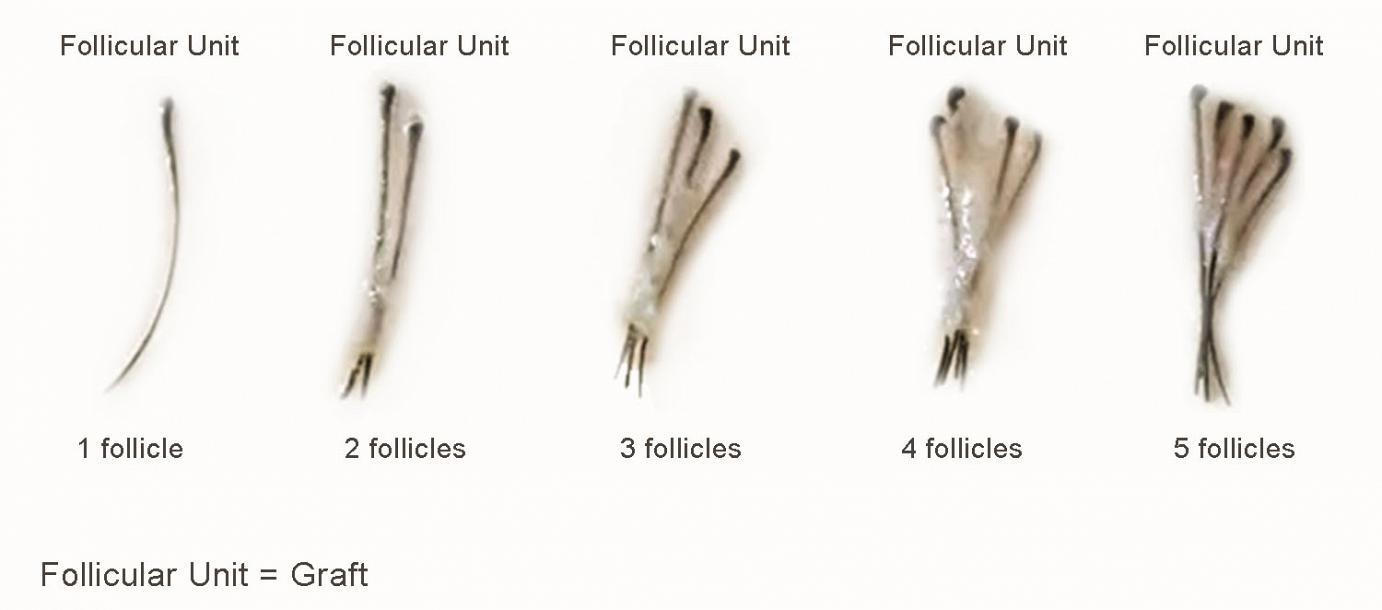 FUT (Strip) Hair Transplant
FUT Hair Transplant was the first big leap forward in hair transplant in recent years. Here, a strip of skin is cut from the donor area (usually the back of the head, where hair is usually denser). The extracted strip is then dissected and single follicles are separated and prepared for implantation in the target area. The open edges of the donor area are then pulled towards each other and sewn together creating a nerrow scar that is later covered by the hair.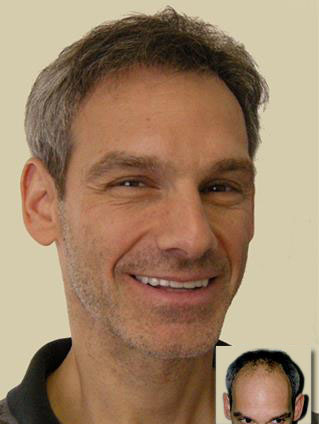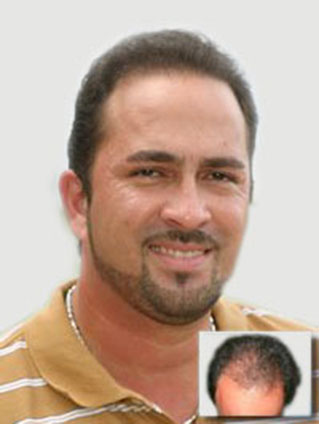 To learn about your options
Upload a picture & book a free phone consultation
FUT - Follicle Harvesting Steps
The number of follicles needed is calculated
Density in donor area is measured, and strip location and dimension is determined
Strip area is marked and shaved
Local anathetic is applied to the area
Dr. makes the incision to remove the the strip
The Dr. sutures and close the skin
Technicians separate the follicles from the strip and store them in holding solution
Hair Transplant - Insertion by Dr.Milchak from Ringpfeil Advanced Dermatology on Vimeo.
FUE VS. FUT
FUE & FUT - different in harvesting but similar in implantation
| | | | |
| --- | --- | --- | --- |
| Advantage | | FUE | FUT |
| FUT | Graft survival rate | Lower (85%) | Higher (95%) |
| FUT | Shaving donor area needed | Yes | No |
| FUT | # grafts from "safest" donor area | Smaller | Larger |
| FUT | #grafts / day | Smaller (up to ~2500) | Larger (up to ~3500) |
| FUE | Scaring in donor area - shape | Dot-like | Linear |
| FUE | Scaring - Hiding by | Short hair | Long hair |
| FUE | Recovery time | Shorter (a day or two) | Longer (two days or more) |
| FUE | Invasive procedure | No | Yes |
| FUE | Donor area size | Broader | Limited |
| Similar | # of lifetime grafts | ~6000 | ~6000 |
| Similar | Target area natural look | Yes | Yes |
Facial Hair Transplant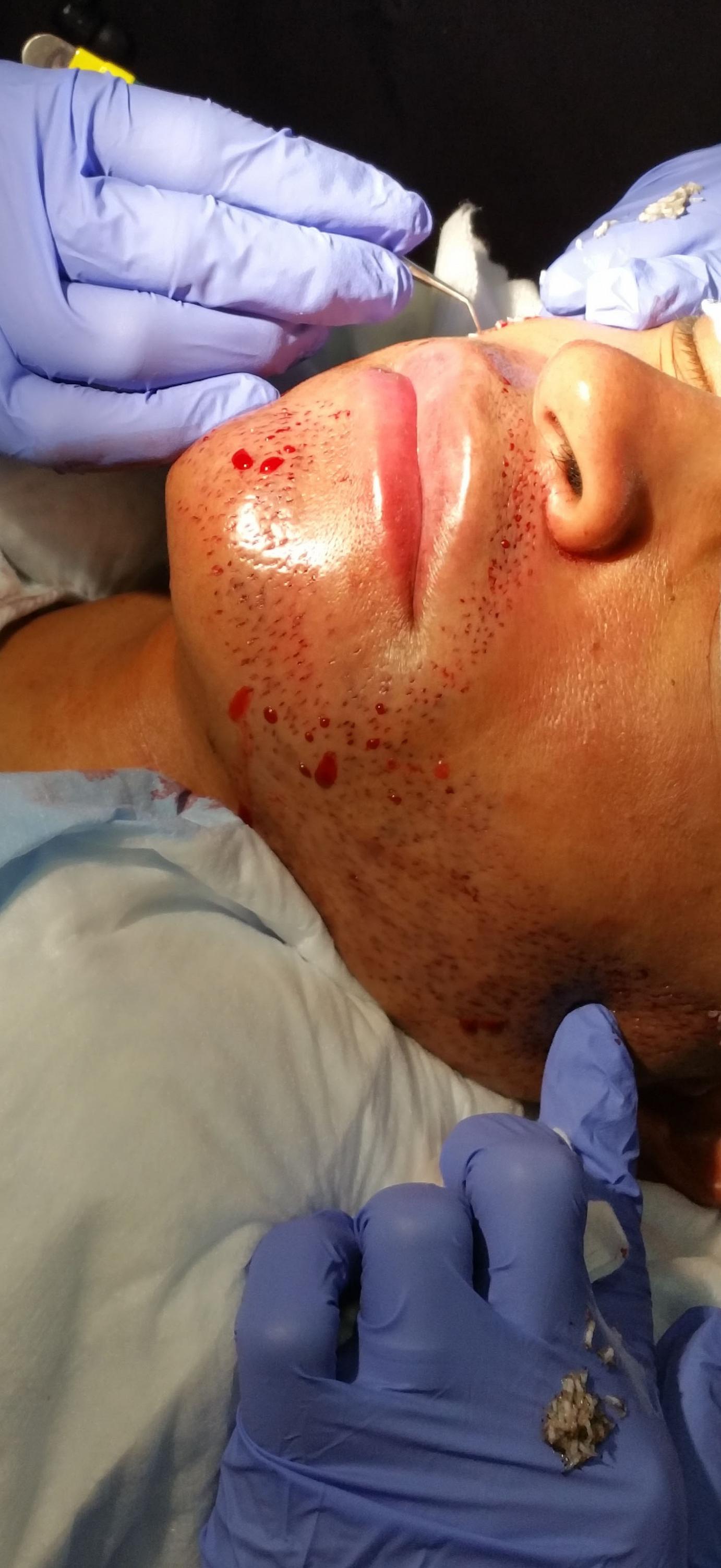 We see a very strong demand for beard transplant. While the transplant to this area raises some chanllanges, the patient satisfaction for that procedure is extremely high.
The donor area can be hair from an area between the neck and the chin, but in most cases this area can not supply enough grafts satisfy the desired results. In most cases, most of the hair will be harvested from the occipital scalp (back of the head).
The visible location of the implantation calls for very accurate and artistic implantation. Wrong insertion angles and inconsistant density becomes very visible. The facial hair consists of single and double follicular units that needs to get out of the surface in a 10-20 degree angle.
Most of our patients who are interested in this procedure are 25-35 young man who are looking to increase hair density and hair uniformity. Some patients are interested to enhance specific facial areas such as the sideburn, cheek, or chin.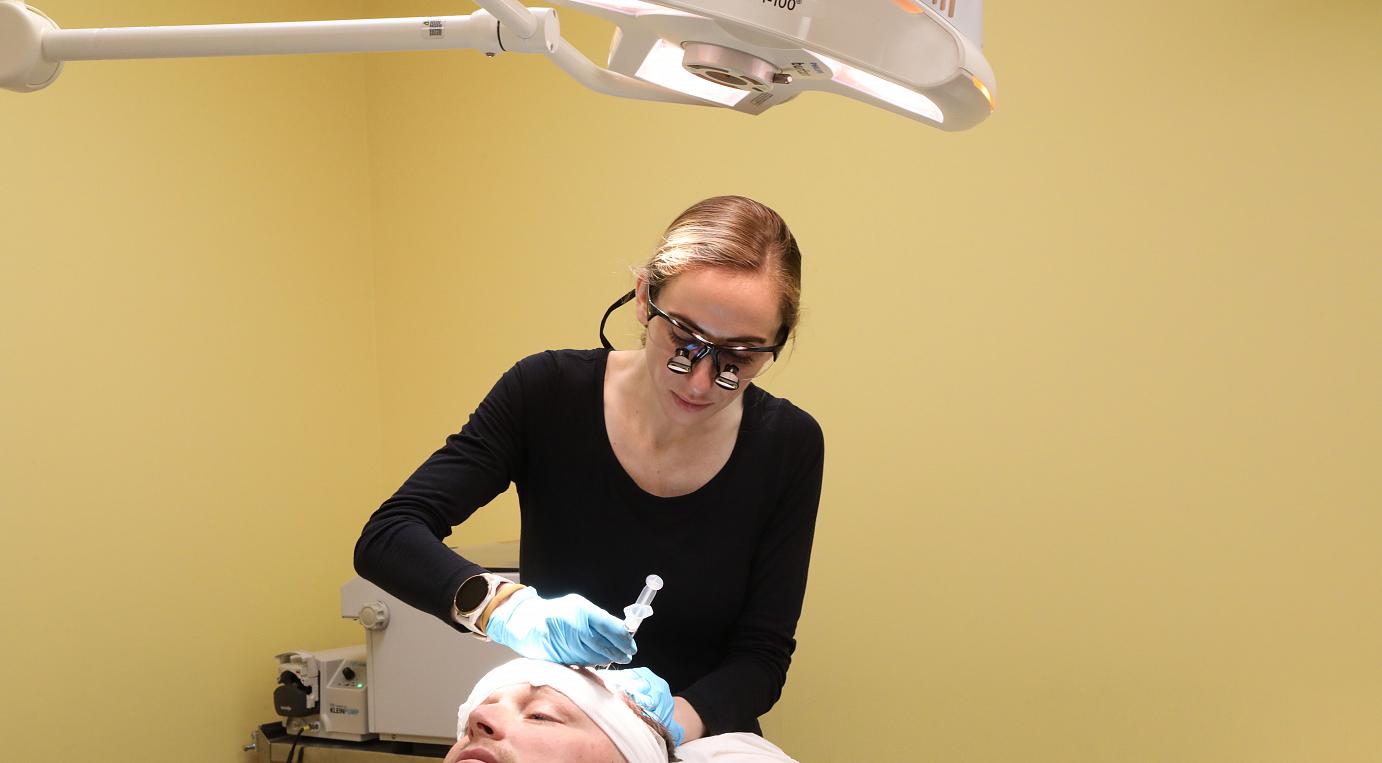 Hair loss causes and treatments
Forms of hair loss
Cause
Treatments
androgenetic alopecia
male/female pattern hair thinning
hormones, genetics
topical/oral minoxidil
finasteride
spironolactone
PRP( platelet rich plasma)
hair transplant
alopecia areata
autoimmune condition in which the body attacks hair follicles
topical therapies
steroid injections
light therapy
systemic immunosuppressants

telogen effluvium
"stress" hair loss, illnesses, childbirth, surgeries, rapid weight loss, emotional/mental distress
time- usually reverses
topical minoxidil
PRP
trichotillomania
habitual hair pulling
can be associated with OCD or
other psychiatric conditions

habit-reversal therapy
antidepressants
N-acetylcysteine
PRP
hair transplant (after pulling stops)
traction alopecia
habitual hair pulling
can be associated with OCD or
other psychiatric conditions

loose hairstyles
topical therapies
steroid injections
hair transplant (after pulling stops)
lichen planopilaris (LPP) frontal fibrosing alopecia (FFA)
inflammation attacking hair follicles
topical therapies
steroid injections
finasteride
light therapy
systemic immunosuppressants

central centrifugal
cicatricial alopecia (CCCA)
unknown- genetics? chemicals/heat?
topical therapies
oral antibiotics
antimalarials
steroid injections
PRP
hair transplant
Male Baldness Pattern - Norwood Classification System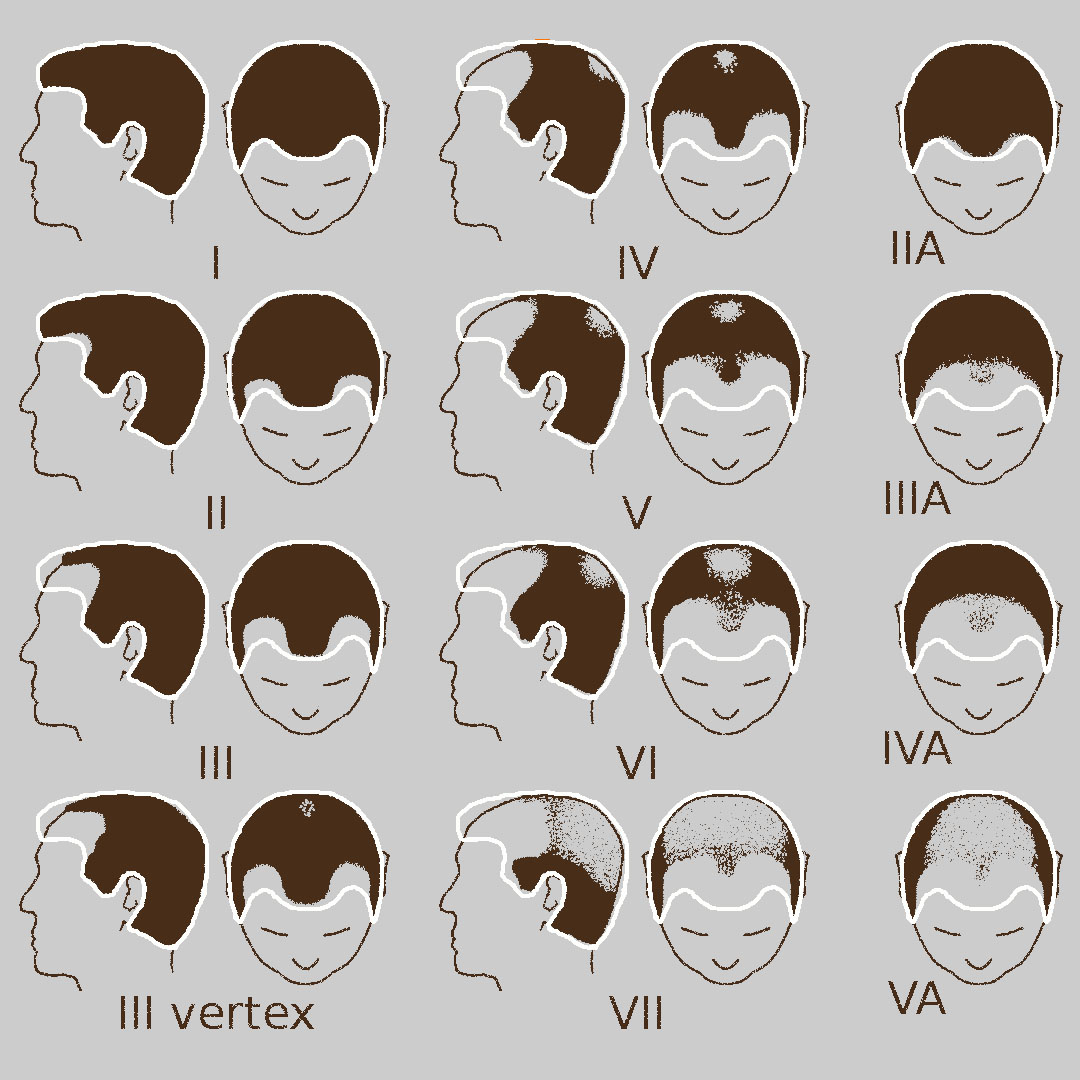 Donor Area
The Norwood Class VII depicts the relatively safer donor area. When planing the harvesting the surgeon applies considerations such as
Hair density
Hair caliber
Hair pigment
Changes in hair properties as patient ages
Root cause for hair loss
Hormones stability
Reserves for future treatments